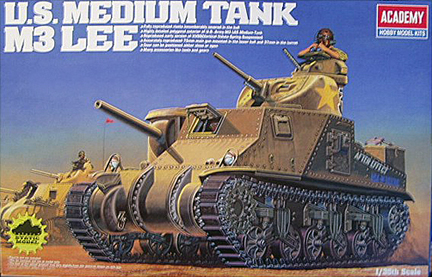 I bought this kit at The Squadron Open House in May, 09.
This kit comes with a full interior...fun! I scoured my decal stash for lettering to use
to spell out LULUBELLE. I only found enough decals for one side of the tank :(
Below are pics of my SAHARA diorama entered in EagleQuest 2014.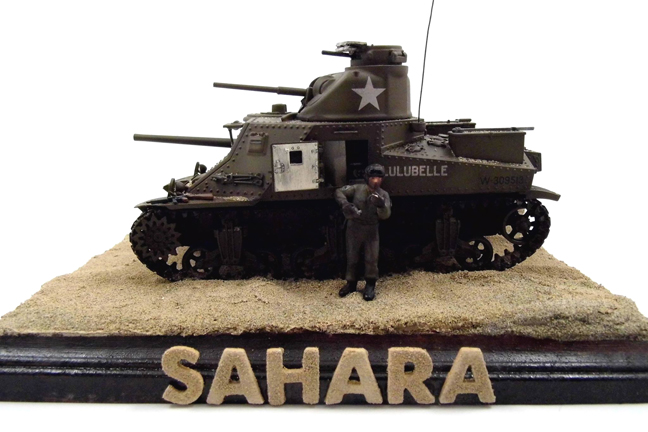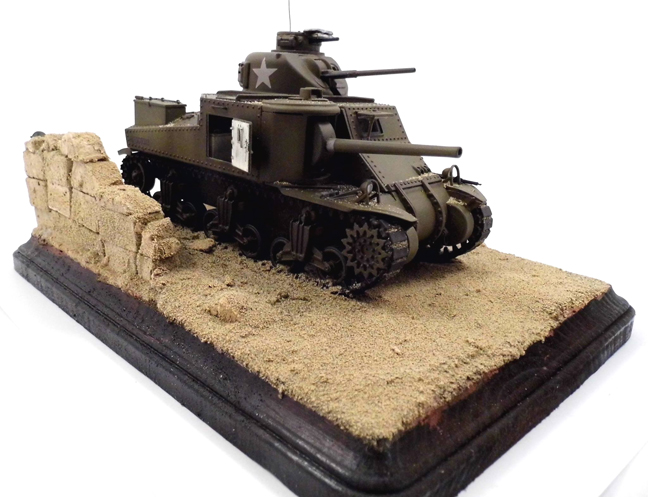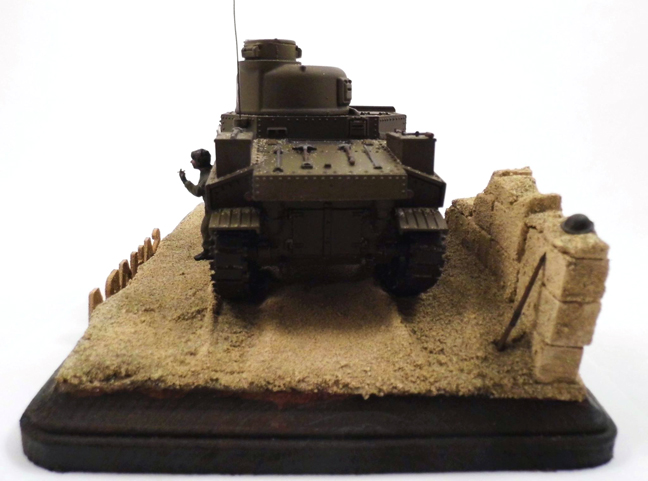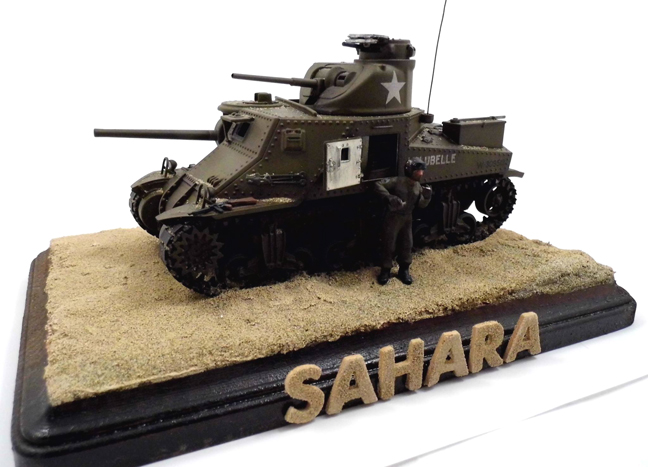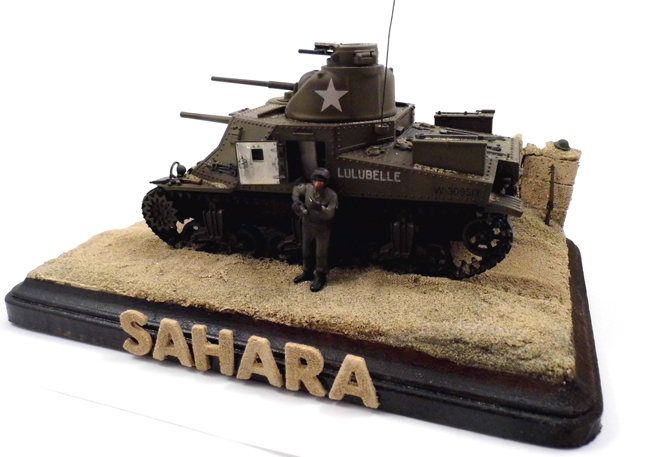 Who was Bogey fighting?