Artwork created in 2014 for Captain Jerry Yellin,a P-51D Mustang pilot with the 78th FG "Bushmasters" based onIwo Jima in WW2. Captain Yellin is the author of five books. He isthe spokesperson for the "Spirit of '45" campaign to commemorateWW2 on the second Sunday of August. He is also a champion for our militarymen and women from all conflicts suffering from PTSD. Through TranscendentalMeditation (TM) he has been able to manage his PTSD. I was honored tocreate this 3D artwork of his P-51D Mustang "DORRIE R" and includehis eloquent and moving words.
Angie Whitney, also a friend of Captain Yellin's,has been very involved in this project from Day One and first met CaptainYellin on a CAF tour stop at Willow Run in Michigan while travelingwith the B-24 Liberator, "Diamond Lil." Here she is holdingone of the first prints of the artwork.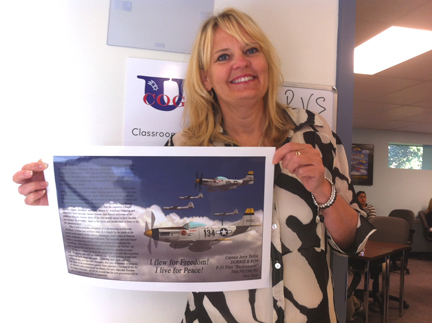 Mutual friend, Angie Whitney, holding Yellin 3D poster.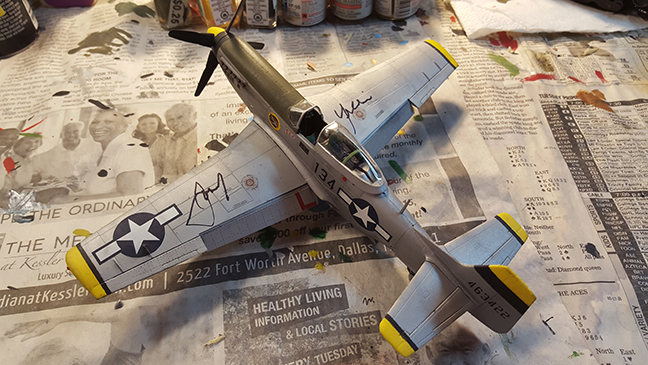 1:48 P-51D "Dorrie" signed by pilot, Jerry Yellin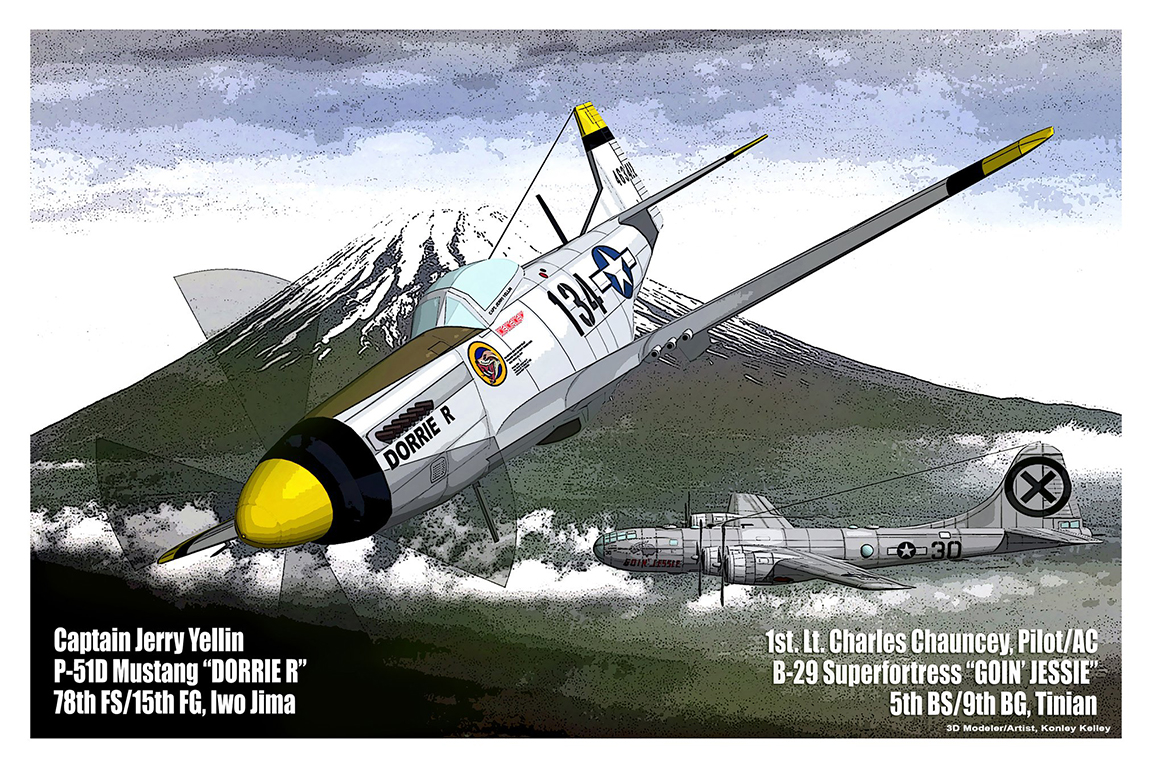 Please google Jerry Yellin for more info on this remarkable man, his books and recent activities. You can visit the causes he supports at

TM for Veterans

Spirit of '45

You can see an article I did on Captain Yellin in the September, 2014 issue of the CAF B-29 B-24 newsletter, "The Flyer" at
B-29/B-24 CAF The Flyer
CAFB-29 B-24 Newsletter "The Flyer"