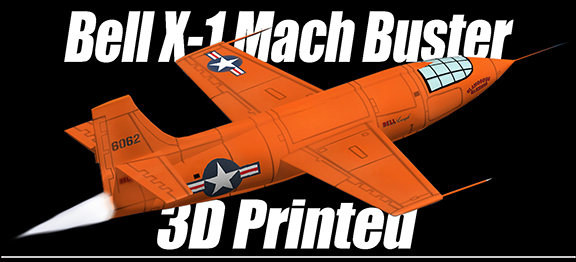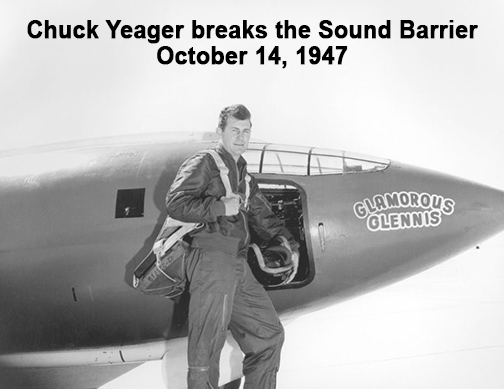 Bell X-1 model researched and built in Strata 3D. Texture maps made in Photoshop.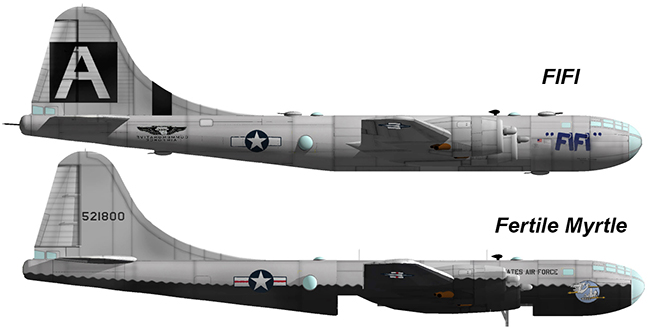 "FIFI" 3D model modified to make Bell X-1 mothership, "Fertile Myrtle."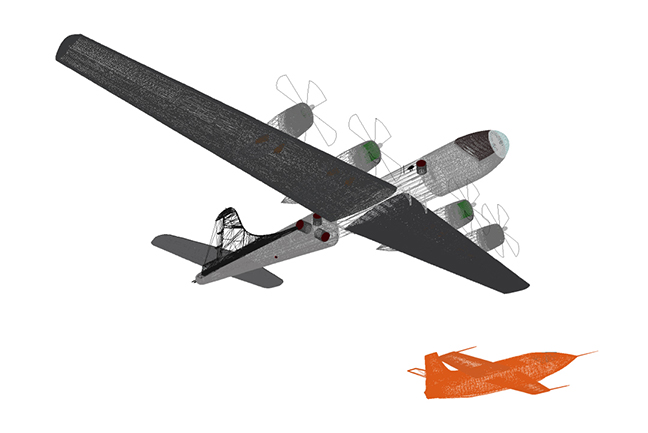 Wireframe images.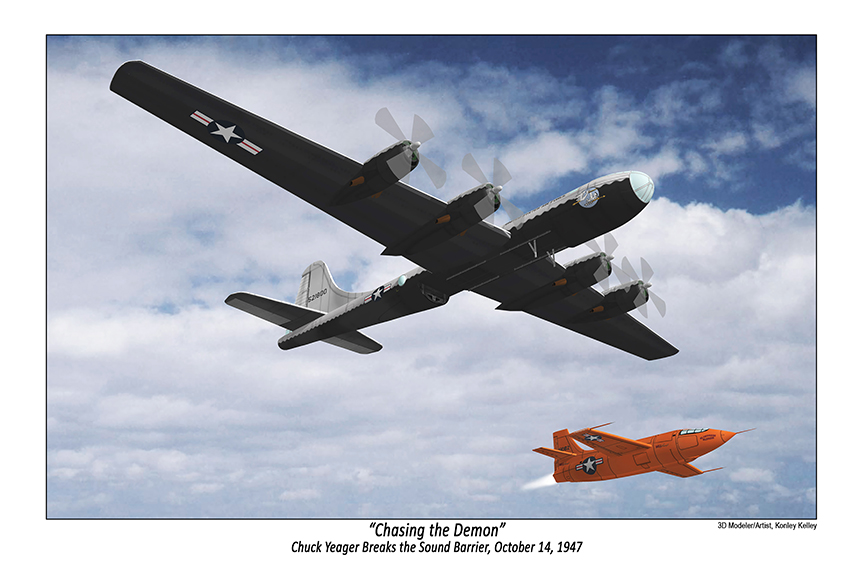 Final render.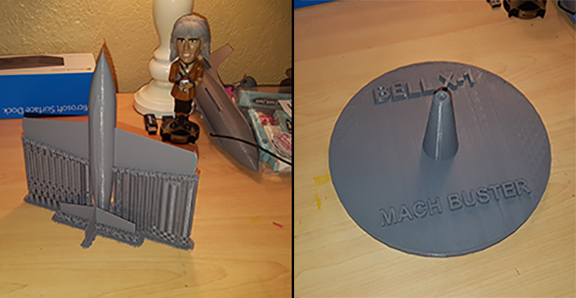 3D model and base printed before trimming.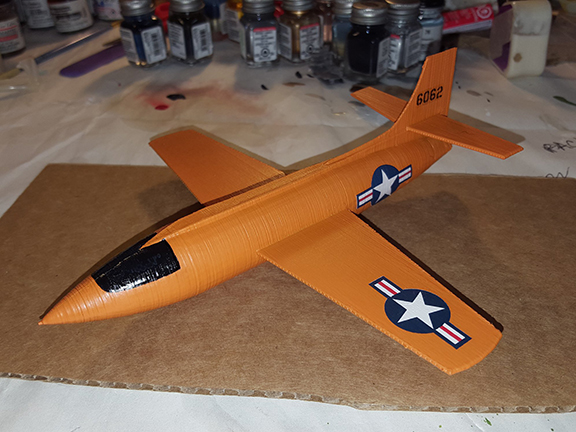 Painted and decaled.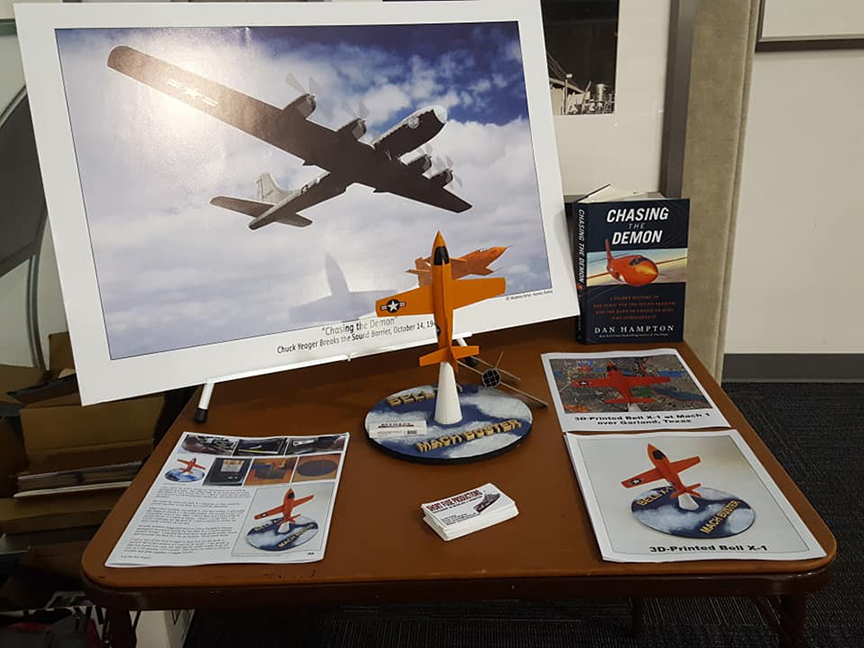 On display at the Frontiers of Flight Museum in Dallas, Texas.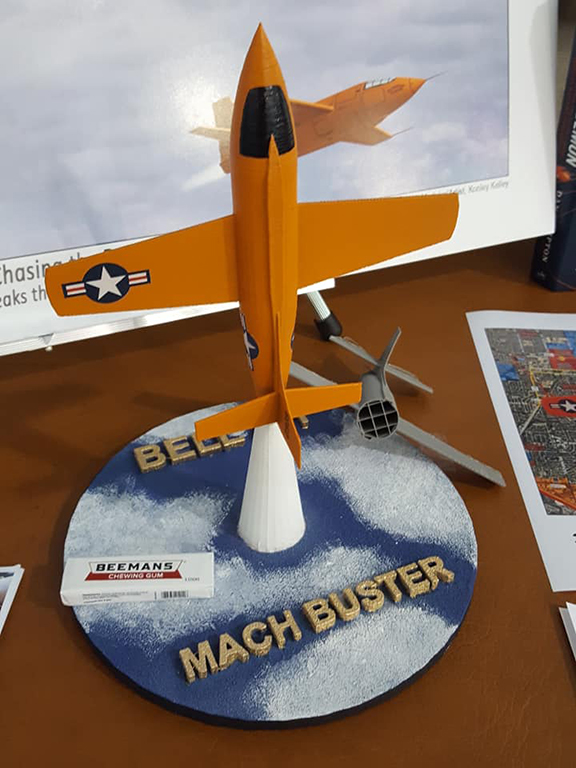 Beemans Gum adds just the right touch.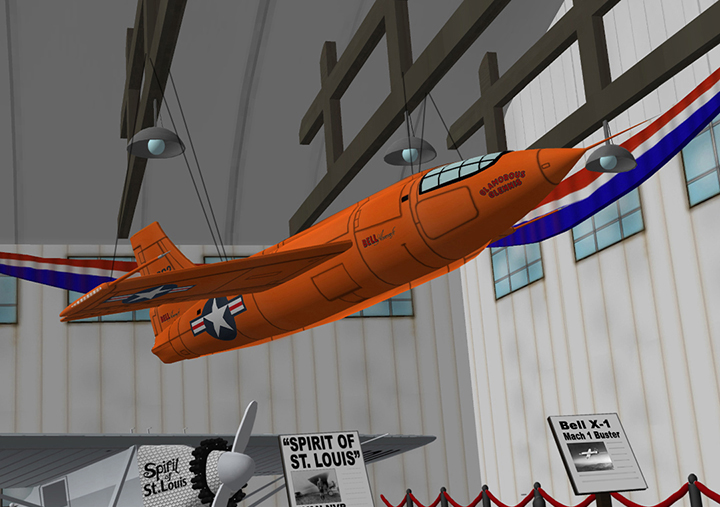 To see the Bell X-1 at the Whitney Field Flight Museum, click the image above.